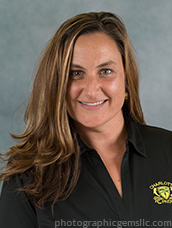 Assistant Head of School

Education and Certifications

B.S. Elementary Education from the University of Phoenix
Montessori Certification for ages 6-9 from the North American Montessori Center

About Me

Enjoys spending time with her family, reading, Yoga, and relaxing at the beach.
Welcome to the 2018-19 school year. I am honored to be the first to serve as the Assistant Head of School at Charlotte Preparatory. I look forward to working with Mrs. Fear and the rest of our staff to continue to provide our students with a challenging, well-rounded learning environment. My goal is to provide the leadership that will facilitate an environment to inspire a passion for life-long learning. As a community and family, the administration, staff, students and parents work hard to establish the unique learning atmosphere that you will only find at Charlotte Prep.
Photography Credit: Photograhic Gems, LLC