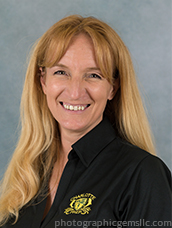 Lead Lower Elementary Montessori Teacher, Grades 1-3

Education and Certifications

Bachelors Degree from Florida Southwestern College in Elementary Education certified to teach K-6
Certified reading endorsement from Florida Southwestern College, certified to teach K-12
Certified English speakers of other languages endorsement from FSW (I can teach children who do not speak any English)
Currently obtaining my Montessori 6-9 certification from North American Montessori Center

About Me

I have lived in Charlotte County since 2002, with my husband, Kip and our son Casey. We also have two girls, Aprii who lives in Tucson, AZ, and Eryn who travels all over the world, currently living in Amsterdam, Netherlands. I love spending time with my family and watching Chicago Cubs baseball, GO Cubbies!!
Photography Credit: Photograhic Gems, LLC