About Me: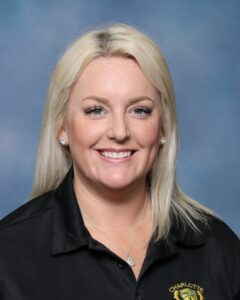 I was born and raised in Michigan and moved to Florida with my family in 2005.
My love for working with children started in my high school years. I assisted at a local elementary school during my first two periods. I also was employed with parks and recreation, leading summer camps and after-school programs.
After moving to Florida, I was employed at my first early childhood school as a lead teacher in the 1's, 3's, and then eventually the primary VPK classroom. I have earned by ECPC through the Early Childhood Development Program at Charlotte Vo Tech in Port Charlotte.
More recently, I have worked for 4 years within the local public school districts as a paraprofessional and non-instructional substitute. I have experience assisting and working one on one with children that have special needs, specifically ASD and non-verbal children.
I am married to my husband of 11 years, who is a Sarasota County Firefighter and a battalion chief at the Nokomis Fire Department. We have two boys, Gavin (11) and Aidan (9), and our "fur daughter" Shelby, who is a dachshund/ lab mix.