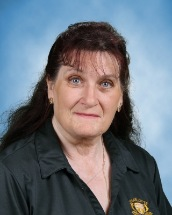 Education and Certification
BA Special Education K-12 From Pfeiffer College in Misenheimer NC Graduated 1982

MA Education from Lesley College in Cambridge MA Graduated 1985

K-12 Certification in Education concentration in Science 
About Me
I was born and raised in Cheshire CT. I graduated from High school in 1978. I played field hockey all during my high school years and earned a partial scholarship to college. During my senior year in college, we won the National Tournament, the first women's team ever in the state of North Carolina to win a National tournament. I was invited to play in the Olympics that year for the United States.
After college, I went to work for a private high school where I was able to travel with some of the students to Italy and China. I spent several months in each country.
I came home, taught in CT, and married and had 2 girls, Samantha and Jacquelyn. We moved to Florida in 1994. I taught in the Charlotte County School system until retiring in 2017.
I came to Charlotte Preparatory school in the fall of 2017 and loved working here. I gradually became full time and I love the family feeling and the students!