Education and Certifications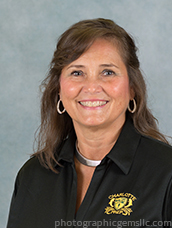 M.A.  Education with Certification in K-12 Administration and K-12 Counseling, Indiana University

B.A. Elementary Education with Certification in Special Education and Middle School, Franklin College
About Me
My name is Peggy Fear. I feel so blessed to be the Charlotte Preparatory Head of School. Can you imagine being a part of a school that is nurturing and fulfilling? Can you imagine being a part of a school that promotes critical thinking, creative problem solving, and abstract reasoning? Can you imagine a school that promotes leadership skills and global awareness? That is Charlotte Preparatory School!
When I think of Charlotte Preparatory School I think of these words: PROVEN, ESTABLISHED, POSITIVE, WELL-ROUNDED, ACADEMIC RIGOR, LIFE-LONG LEARNING, and A CULTURE OF EXCELLENCE. I am so proud to report that our students are well prepared and rank at the top of any high school and even excel at the collegiate level. You will want your child to be at a school where an accelerated differentiated curriculum is offered on a daily basis. Few private or public schools offer a Montessori experience for their students. That is Charlotte Prep!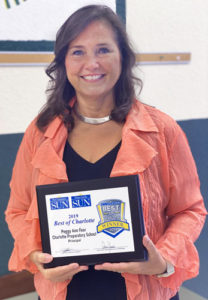 Charlotte Preparatory School has been in existence for more than 25 years.  We had humble beginnings and were formerly known as Charlotte Preparatory School (Charlotte Academy). As a family in our school,  not only will you experience our existing exemplary programs but you will get a glimpse of the exciting new opportunities for the future. We are entering into a new era and the excitement is rising.
I am so proud of our school and I am excited to share information with prospective parents. Please call me for a tour. (941.764.7673) Please talk with me about tuition scholarships since there are opportunities for interested families. I would like to thank you for your interest in Charlotte Preparatory School. I look forward to meeting you personally.
Photography Credit: Photograhic Gems, LLC