Give Your Children a GREAT Education
Charlotte Preparatory School is a private, non-sectarian school for students Pre-K through 8th grade. We begin with an enriching Montessori program and transition to a challenging academic curriculum. Our nurturing environment teaches respect for self and others, paving the way for exceptional achievement in high school and cultivating lifelong learners and leaders.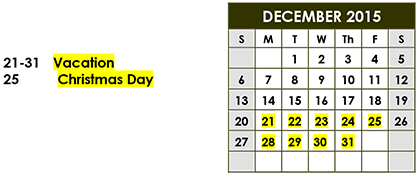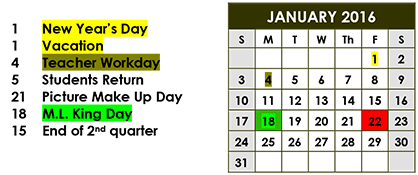 Contact Us to
Learn about our outstanding educational program (Academic programs, after-school programs, Music, Art, P.E.)
Learn about scholarship and grant opportunities
Our Education Focuses on:
Montessori for Pre-K through 3rd grade
High school preparation for 4th through 8th grades

To learn more about Charlotte Preparatory School and schedule a campus tour, contact us at 941-764-7673
---
Charlotte Preparatory School is proud of our students' performance on the 2015 grade level SAT exams!
50% of our sixth grade students (7 of 14) qualified for the Duke University Talent Identification Program (Duke TIP) by scoring at or above the 95th percentile in one or more sub-test of the SAT.
Our students' Median Grade Equivalent (MGE) scores on grade level for Reading/Mathematics/Language:

Grade 2: 4.9 grade level
Grade 3: 5.6 grade level
Grade 4: 9.5 grade level
Grade 5: 10.0 grade level
Grade 6: 10.6 grade level
Grade 7: 11.6 grade level
Grade 8: Post High School

Students who scored "Post High School" for Reading/Language/Math: Grade 6: 6/14 (43%)

Grade 7: 11/14 (79%)
Grade 8: 14/22 (64%)
Why Charlotte Preparatory School?
2012, 2013 "Best Private School" as voted in Harbor Style Magazine's "The Harbor's Hottest"
1st Place 2011, 2012, 2013,2014 Regional Science Fair Winners who advanced to the Florida State Science Fair
1st Place 2011, 2012 County Historical Fair Winners who advanced to the Florida State History Fair
2009, 2010, 2011, 2012,2013, 2014 National MathCounts program Silver or Gold qualifying school
2012 3rd place state finish by 7th grade team in the Stock Market Game
Over 50% of middle school students score Post-High-School on their grade-level S.A.T.
70% of sixth grade students qualify to take the college-board S.A.T. through the Duke University Talent Identification Program (T.I.P.)
Charlotte Preparatory School graduates at local public high schools on average are in the top 15 students of their respective classes of over 400 students
Charlotte Preparatory School alumni accepted to top universities and honors programs, including University of Miami, Notre Dame, Villanova, UC Berkeley, Arizona State, Texas A&M, and Honors programs at UF, FSU, UCF, USF, and FGCU
<div style="width: 100%; height: 24px; background:#094b07; padding:0; margin:0;">